The entrepreneurs below successfully completed the Einstein Rising business accelerator program and are now running healthy businesses that help their communities, their environments and themselves.

Rehema Muyodi
Jokero
Kiboga, Uganda
Ginger farming for empowerment and education

John Paul Sseguya
JP Liquid Soap
"I have been making liquid soap for 5 months; I have been able to train over 150 youths on how to make this liquid soap at Kibo foundation and Missionaries of the poor."
JP Liquid Soap will inspire young people to start their own business, creating even more employment opportunities. John Paul packs all his products in discarded plastic bottles from the community. Most of his work is currently small scale but it has quite a big impact.
m the art business and I wanted to share with other people." Currently, they train orphaned youth so to equip them with skills that can sustain themselves in their future.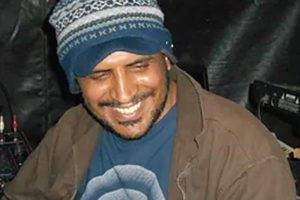 Said Kateregga
Ningoma Africa
Kampala, Uganda
Music with a purpose. At risk youth are provided a safe haven by this production company.

Nelly Mukiibi
Beruj Catering
Kampala, Uganda
Vegetarian catering advising on healthy diets and informing costumers on animal welfare.

Ronald Wako
Chicks for Chicks
Goal: Start the mothers of street children create better lives for themselves and their kids. To empower women to be independent business owners and entrepreneurs.
Concept: Use chicken farming as a mode of education and empowerment for the women in his community.
Background: Ronald is currently a primate keeper working with rescued chimpanzees at the Uganda Wildlife Education Centre. He is a graduate of Makerere University in Kampala.
"To sell a cow it takes big decision; it's a big animal," Mugisha explains. "But if you need salt, you need paraffin, you need soap — just pick one chicken and sell it in the market and get money. It solves immediate problems. When people talk of food security, they think of crops, but you can find there are some households where they have enough food — they've got bananas, they've got maize — but the children are undernourished because they are not getting the balanced diet of animal protein."
"If we want to help women and children, I think investing in local chicken is very, very important."  This new business will serve street children and their mothers. It will use chicken farming as a conduit to creating sustainable revenue streams for these women – HOW?. The business will also provide basic services of helping these women and their children to get access to the resources they need.
Peter Abaasa
Jomasa Project
Jomasa grows coffee and eucalyptus tree seed beds in Mbarara. The dynamic element shows when the process is brought full circle by using the coffee husks to fuel their brick making project in Wakiso. This dual platform company saves over 2,000 trees every month. Peter wanted to create something to help his community. His desire to further his community in the agro industry while being mindful of the environment led him to take action.
Simon Kwikiriza
I.S.H.E.
Initiative for Saving Health & Environment
ISHE serves 694 families in the community directly bordering the NW sector of Bwindi Impenetrable Forest, UNESCO World Heritage Site and home of the endangered Mountain Gorilla. Bwindi has a high population density of 300 people per square mile, among the poorest in Uganda, 90% are dependent on subsistence living. ISHE will address the needs of the forest and the needs of the people, bolster the economy, provide jobs and create an economic highway for a livelier future.